An image I created almost exactly a year ago has been used by Winchester Arts News as the banner image in their December 2020 newsletter. I was contacted by the organisers, asking for my permission to use the image a few days ago, which I duly gave.
The image was an entry to an internal competition run by the Winchester Photographic Society for Christmas last year. It was a runner-up, losing out to a picture of the High Street taken from St Giles Hill and showing the street lights off very nicely. As that was a portrait aspect ratio shot, I guess my image was a better fit for the banner – or maybe whoever chose it just liked it. I doubt I'll ever know.
Here's the image – or click here to see it in situ in the newsletter.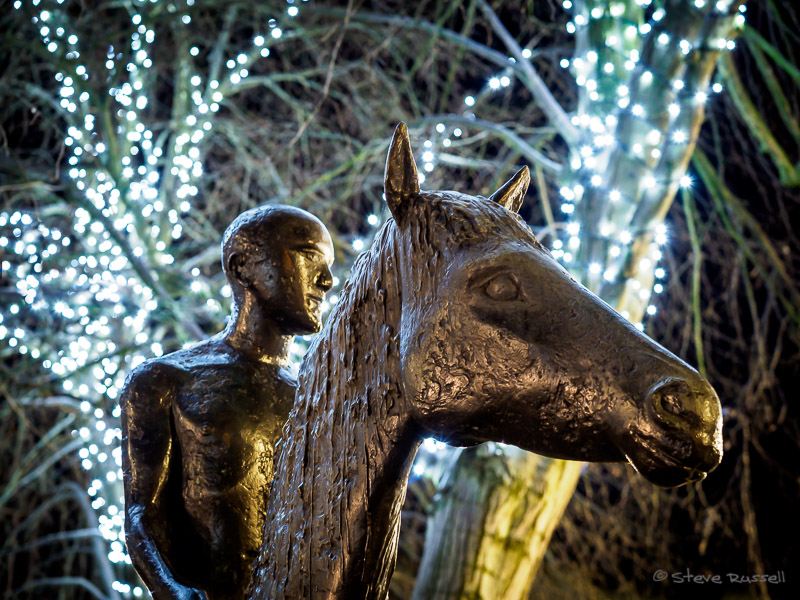 Statue of a man on a horse (by Elizabeth Frink) against a backdrop of Christmas lights